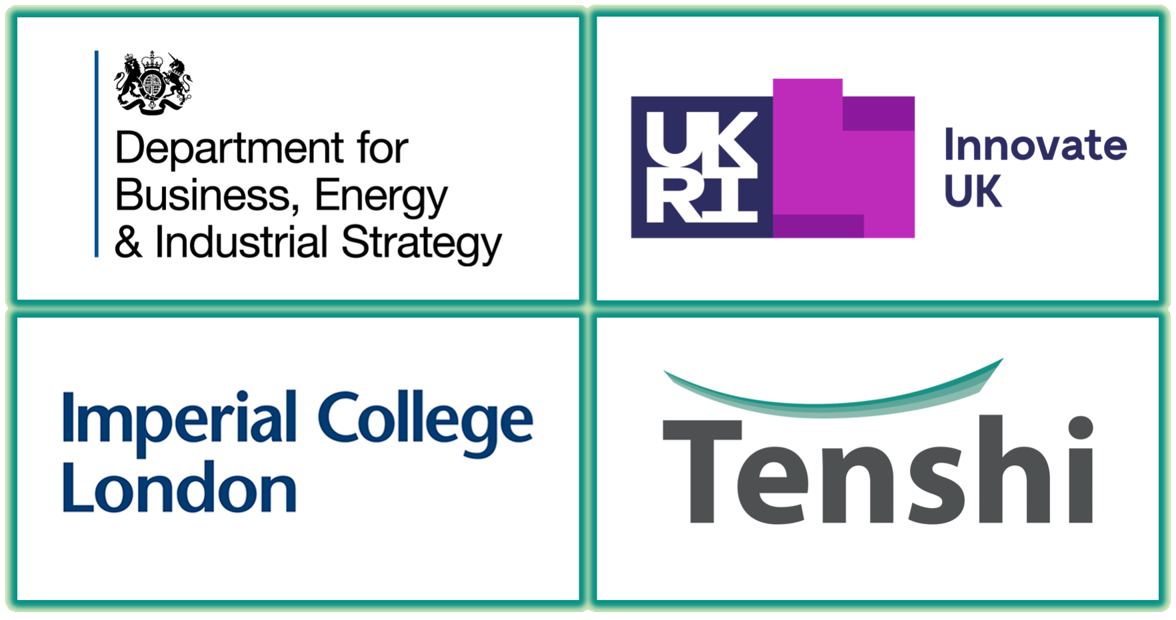 At Tenshi, we have proudly teamed up with Imperial College London, Innovate UK, Lloyd's Register Foundation, and Coast to Capital (C2C) to run a new and unique UK-wide proof of concept (PoC). Through this innovative PoC, we're actively recruiting small and medium enterprises (SMEs) to take part in a 12-week online Design Thinking course, to explore its effectiveness on improving productivity and profits for companies.
This pilot trial is to learn more about, and hopefully address, the lag in productivity across the UK. To date, the relationship between Design Thinking (DT) and business growth for SMEs has been relatively under-explored, despite strong global evidence of its positive impact. We believe we can transform UK businesses, giving them a profound understanding of how to grow their businesses, improve returns and become altogether more innovative.
Our trial will be delivered in the form of a 12-week online Design Thinking course, Ideact, with expert module sessions with myself and Peter Childs, the Head of the Dyson Design School of Engineering, from Imperial College London. We've tailor-made the content, modules, coaching sessions and assignments to allow for a deep understanding of successful Design Thinking processes, to allow UK SMEs to be able to apply it as a viable problem-solving approach. Ideact will help SMEs boost profits, business opportunities and ultimately productivity.
According to CBI, UK firms particularly SMEs have been experiencing a slump in productivity growth for some time. Much of this slump has been rooted in a productivity lag, as 55% of firms play 'catch-up' on adopting existing best practice. Knowing this, it's easy to understand why The Industrial Digitalisation Review shows the UK's strengths in innovation to be underutilised, with low adoption holding back productivity, or why McKinsey's Organisational Health Index finds UK firms to have lower organisational health than the global median. In all, this stresses the importance of innovation and its practice to drive UK's productivity well above median. This PoC is a direct response aiming to improve these figures and increase UK-wide productivity levels.
Quite frankly, boosting Productivity is broadly about doing more with less, and nothing achieves this more sustainably and repeatedly like Design Thinking (DT). DT is recognised as a fundamental ingredient in business innovation, in becoming more competitive, in improving performance and inspiring a higher output. We have seen it result in innovative thinking, creative confidence and new solutions to business challenges; producing significantly more commercially viable innovation. In fact, The Design Economy reported in 2018 that "more than two-fifths of survey respondents agreed that the use of design within their organisation contributed to an increase in sales turnover, increased business competitiveness and increased recognition of their brand."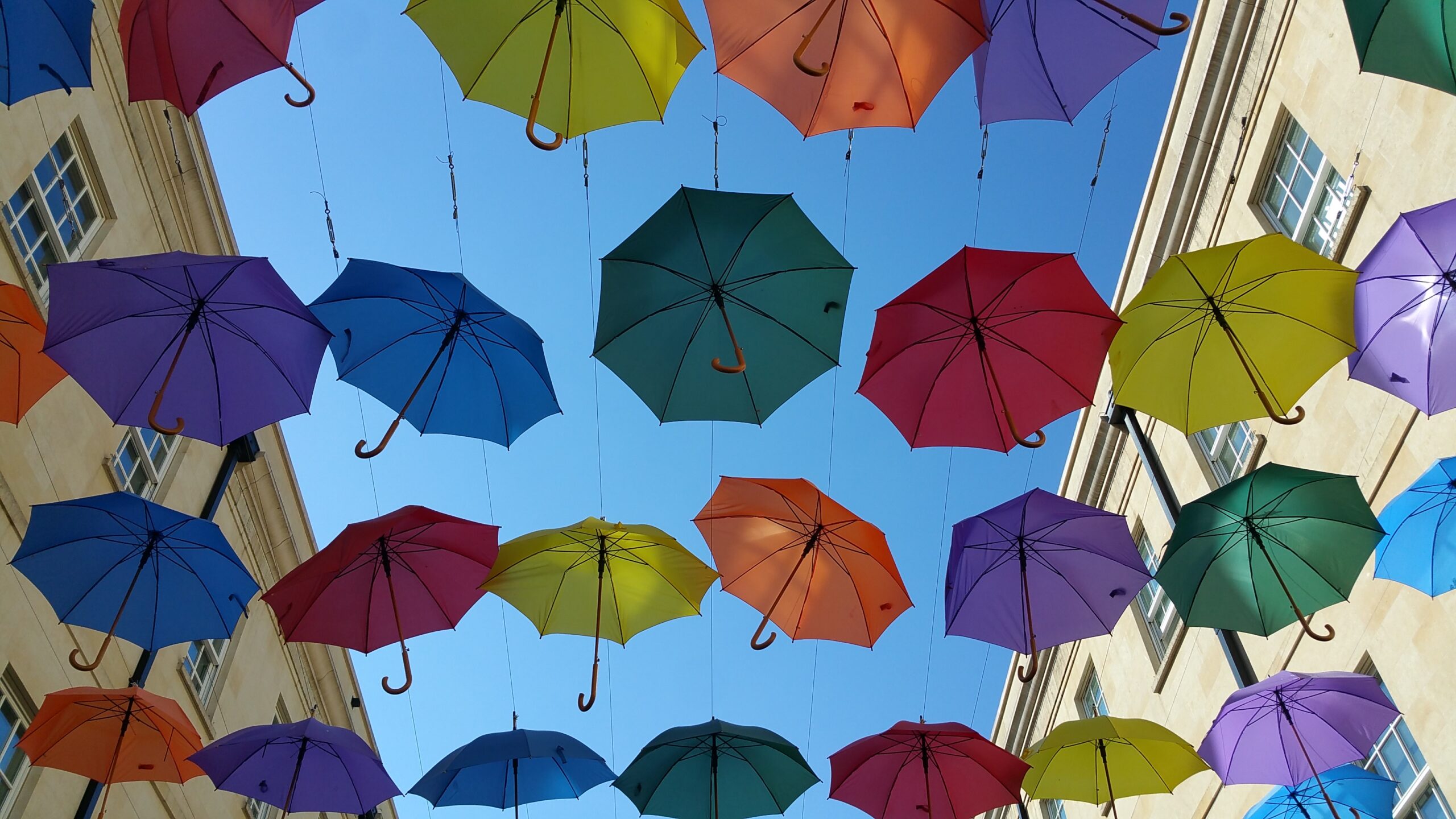 Harnessing the power of DT, we've made it easy for companies to study Ideact, which is particularly useful now that we're all working from home, delivering all the content and assignments entirely online, combining the flexibility of active learning with virtual tutorials, expert video coaching sessions, and digital peer to peer discussion forums.
We're proud to say that this is the first trial of its kind and will make for a really exiting proof of concept, putting Design Thinking in the spotlight, to assess and prove its impact on innovation behaviour, leadership and management, and uptake of new dynamic solutions. We hope to see a strong shift in SME mindset: inspiring behaviour change, directly driving culture and the uptake of new technologies and solutions.
More details about the trial can be found below:
Research Question
For low-mid productivity SME's, is a Design Thinking training programme, more impactful in changing perceptions of innovativeness, than the current suite of services offered by the C2C Growth Hub?
Theory of Change
The pilot trial's Theory of Change is that active learning, expert coaching and peer engagement through participation in an SME-specific modular Design Thinking training programme, will drive mindset shift, improve uptake behaviour, create confidence and behaviour change, and will be the foundation of improved productivity and human centred innovativeness for SMEs.
How will the trial be carried out?
The trial will consist of a 12×3 hours module Design Thinking training programme, as an explanatory pilot. Each module will require 2 hours of online completion of tasks, reading and participation, 1 hour of expert coaching via WebEx, and online peer-to-peer discussion forums. Throughout the training programme, the SME participant will also work on a live internal challenge tailored to their business. This puts active learning, and flexibility at the very core of the programme. The reason for this approach is that significant behaviour change is required, in order to override the 'failure to uptake' response. Tenshi have seen that whilst DT can be explained, and toolboxes and templates are currently global best practice, it is only by doing, that understanding (The 'aha' moment) is achieved and it becomes embedded. The trial will be comparing this approach with the existing on-line content, coaching and peer-to-peer forum offering of the C2C's Growth Hub.
What makes this trial unique and innovative?
DT has demonstrated high effectiveness in improving innovativeness, however it has not been used as a publicly funded intervention for productivity among SMEs. This training methodology innovatively incorporates, online training with expert coaching and peer-to-peer forum, using both active learning, implementation and online engagement. It'll add to the overall evidence base through demonstrating the impact of DT management practice in SME's; drive a broader base understanding in innovative organisational behaviour change and thirdly; the effectiveness of the mixed method training approach. Furthermore, no published sources were found of an RCT demonstrating DT impact prior to this PoC. This feasibility pilot will lead to a full RCT – a world first, and globally leading.
Who will participate in the trial?
The pilot trial will be sourcing any SME who want to solve their unique business challenges and apply DT. There will be very limited spaces available, so please ensure you sign up as soon as possible.
What will the trial measure?
In the short term, the trial will expect to see changes in creative and innovative thinking, level of support by leadership for ideation, effects on appetite for change and risk, and perception changes.
While the medium and long term impact will not be considered as part of the evaluation for this study, the pilot trial would expect to see a change in number of process innovations internally and a change in external innovation/solution uptake, and long term change in owned innovative products, services and business models, in those taking part in the DT pilot group.
Lloyds Register Foundation further wishes to see the impact that DT capability will have on SME's and their approach to innovation, in making industrial and engineering sites, tools and processes significantly safer for all within high risk environments by using a human centred approach to design.
Learn more about Ideact and it's benefits
Read about the work we have done in the Creative Industries