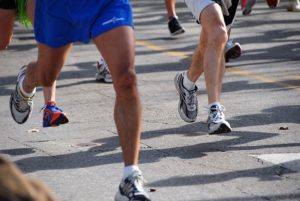 The Tenshi team are excited to launch a new design thinking project with Walk with Path, to explore how we can help prevent, treat and rehabilitate sports-related injuries, particularly in runners.
Founded in 2014, Walk with Path are experts in reducing the risk of falling for people using their award-winning knowledge of gait, mobility and insole technology. Since inception, Walk with Path have focused on mobility challenges caused by ageing and serious diseases such as diabetes, Parkinson's and Multiple Sclerosis.
Now, Walk with Path want to improve mobility for another type of user: runners, and to explore how learnings from their work to date can be adapted and developed for the sports market.
Over the next few months, Tenshi will be working with the Walk with Path team to adopt and embed Design Thinking tools and methods and will guide the team in understanding user needs and behaviours to develop a range of potential solutions that are not only fit for use, but enjoyable to use.
As runners and injured former-runners ourselves, the Tenshi team are particularly keen to see the outcomes of this project, and we look forward to sharing updates (and opportunities to get involved!) here.
This project is funded with thanks to the UK's innovation agency, Innovate UK.
Interested in how your team can use Design Thinking to develop human-centered innovation? Get in touch with us for a chat innovation@tenshi.co.uk.