Providing a more connected health and care experience enables care givers to better understand the citizens' needs and provide a better quality and more efficient service. Digital innovation provides many opportunities within the health and social care sector to empower citizens to take control of their care and increase their knowledge.
Open innovation challenges in health and social care
Staffordshire County Council
As is the challenge for local governments across the UK, Staffordshire County Council is facing cuts to health and social care budget and were looking to investigate ways in which they could continue to offer the same or higher levels of service whilst lowering these costs. We worked with the council to assess the current policies in place and to identify areas where digital innovation could improve efficiency or enable new services. It was decided that the key area was and empowering citizens to make their own health choices.
We broke this down into a core challenge looking at empowering working-aged adults to keep check on their own health. Once the challenge was confirmed we the ran an open innovation process to find companies to apply and help solve the challenge. We supported the council in understanding the different benefits of the digital ideas put forward.
The winning startup, Sentimoto supports self-care and family-care by providing a full-circle digital health and wellbeing service. Wellbeing data is collected without requiring user input, analysed to infer insights novel behavioural patterns, and shared with users and their support network. The insights are also used to create a tailored list of activities for the users and to inform them of specific conditions that may affect them. The company are currently working with the council to confirm the details of their trial which is due to launch spring 2017.

AXA PPP healthcare
As part of the Innovate UK funded quantified self innovation contest we worked with AXA PPP healthcare on a challenge related to emotional wellbeing in the working age. AXA PPP healthcare wanted to find a consumer-focused digital solution that utilised self-monitoring for positive mental wellbeing of those of working age. The solution needed to be able to be used within the workplace as well as in the user's personal life. It also needed to address patterns of behaviour that informed the user about how they could improve their mental health, ultimately encouraging long term behaviour change.
PsyOmics, the winning company, is investigating an app to help people to monitor key aspects of their physical and mental wellbeing over time. It will offer lifestyle advice to improve psychological resilience to stress and prevent the development of emerging mental health conditions.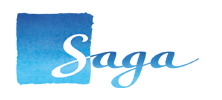 Saga
As part of the Innovate UK funded quantified self innovation contest we worked with Saga on a challenge related to improved wellbeing in later life. Saga's challenge focused on finding solutions that empowered older people to engage with self-tracking, in order to utilise their own data for improved wellbeing. The digital solution needed to be simple and easy to use, explore novel user interfaces and techniques, to encourage sustained use and to connect the user to others in a digital social setting, to encourage interaction and sociability.
As winner of the challenge, Orb Technologies is working on a prototype of their hardware, The Orb, which will help to mentally stimulate and engage older people in retirement villages and care homes via social interactions and group reminiscence activities.
More of our work in health and social care
Digital inclusion and care speed networking
The area of inclusion and care is one the sectors ripest to be enhanced by digital innovation. With this in mind we organised a speed networking event focused on this area to bring together the tech community with organisations focused on care to help identify potential partnerships which could enhance services. The startups who took part had offerings which ranged from facilitating access to online health and wellbeing services, to navigating complex environments, to enabling older people to live independently. They were able to spend five minutes one to one with each of the sector partners (Atos, Capita, Remploy, Eastern Academic Health Science Network and Queen Mary University of London) gaining advice and discussing possible partnership opportunities.