The public sector is facing ever increasing challenges to implement cost saving initiatives whilst still providing high quality services for citizens. Using open innovation as an alternative to traditional procurement allows public bodies to use cutting edge technology to help meet these challenges. Tenshi can facilitate this and is available to procure via the Digital Marketplace G-Cloud framework.
Open innovation challenges in public sector

Centro
As part of the Innovate UK funded innovation in urban spaces contest we worked with Centro on a challenge related to effective journey management. This challenge looked for innovative ways to demonstrate how transport data owned by Centro and Urban Traffic Management and Control in the West Midlands, in combination with publicly available data, could be used to build value for both the public service provider and the public. Applicants were asked to explore new ways to combine existing public and travel open data, with automatic number plate recognition, camera data and non-live spatial and radial satellite data. The aim was to help maximise parking capacity, manage traffic flow, reduce congestion and emissions and speed up journey times, particularly for transit Park and Ride areas.
The winning solution, Save-a-Space by Accelogress will assist drivers to plan or instantaneously find the most suitable parking spaces at their destination, allow them to make guaranteed bookings and will also automate the entire process such as payment on their smart phone.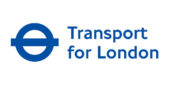 Transport for London
As part of the Innovate UK funded innovation in urban spaces contest we worked with Transport for London on a challenge related to enhanced travel data. Innovative solutions are always needed to help public transport passengers to understand the options for moving from one place to another, and understanding the route choices and the optimum way to get around. TfL worked with us to find new ways to use both existing and emerging data sets, to both improve the experience for the passenger and to help safely increase capacity.
The winner, Crowd Connected Ltd is currently building an app to help customers with their route planning based on predictive congestion. It will also help staff via mobile devices to allow them to better manage platforms and it will be available to control rooms to allow them to better manage the network.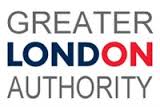 Greater London Authority
As part of the Innovate UK funded Future Retail Innovation contest we worked with the Greater London Authority (GLA) on a challenge related to the digital enhancement of street and covered markets. The GLA recognised that markets in the UK have recently seen a decrease in performance, attributed to a number of issues such as competition from supermarkets and poor town planning decisions.
We worked with the GLA to set a challenge to help London's markets adapt and grow through the take-up of new technologies. The successful solution could be an application, online platform, wearable technology, connected or Internet of Things device; or any combination of the aforementioned technologies.
Proxama PLC, who won the challenge, will be designing an app that helps consumers find and locate street and covered markets in real-time to promote sales for these independent retailers. The Loka app will use Bluetooth beacon technology to precisely position the consumer within the local area and retail market to deliver highly targeted messaging to drive footfall and increase in-market purchasing.

Peterborough City Council
As part of the Innovate UK funded sharing economy innovation contest we worked with Peterborough City Council on a challenge related to data and analytics for sharing economy cities. Cities often hold vast amounts of data, but these data sets sit in silos within different departments and often in different formats. The challenge was therefore set for digital solutions to combine multiple available datasets in innovative ways to assist in understanding, analysing and visualising the existing local sharing economy landscape. The ultimate aim was to identify the gaps where there may be opportunities for new sharing services.
The winner Folk Labs created MetroFlow, living systems insight tool built on the ResourceAPI data platform. It yields visualisations of urban systems and resource flows, based on open and crowdsourced data, enabling local government, business and community to see the same picture and work together to increase the sharing potential of the city.
Staffordshire County Council
As is the challenge for local governments across the UK, Staffordshire County Council is facing cuts to health and social care budget and were looking to investigate ways in which they could continue to offer the same or higher levels of service whilst lowering these costs. We worked with the council to assess the current policies in place and to identify areas where digital innovation could improve efficiency or enable new services. It was decided that the key area was and empowering citizens to make their own health choices.
We broke this down into a core challenge looking at empowering working-aged adults to keep check on their own health. Once the challenge was confirmed we the ran an open innovation process to find companies to apply and help solve the challenge. We supported the council in understanding the different benefits of the digital ideas put forward.
The winning startup, Sentimoto supports self-care and family-care by providing a full-circle digital health and wellbeing service. Wellbeing data is collected without requiring user input, analysed to infer insights novel behavioural patterns, and shared with users and their support network. The insights are also used to create a tailored list of activities for the users and to inform them of specific conditions that may affect them. The company are currently working with the council to confirm the details of their trial which is due to launch spring 2017.
More of our work in public sector
Helping Staffordshire University engage with the local economy
Staffordshire University aim to become the UK's leading digital university and are currently investing in cutting edge teaching and learning facilities as they work towards this. The university have identified that they need to expand their investment outside of the campus walls in order to attract more students; retain graduates in the area; support graduate employability and increase the positive impact they have on the local region.
The University commissioned Tenshi to develop a strategy which would enable them to encourage the growth and engagement of the digital economy within Stoke-on-Trent and Staffordshire. We reviewed the current assets and policies of the university and identified current strengths, weaknesses and opportunities. We also spoke to key local city and county councils and the local enterprise partnership to identify opportunities for collaboration.
We produced a detailed collaborative strategy which justified the return on investment of implementing initiatives to encourage the growth of the local digital economy. The document also provided a number of key recommendations which the university would be able to take to their board to practically demonstrate how this investment could be spent and impact delivered.
Innovation programme management for Innovate UK
We ran Innovate UK's digital start up programme IC tomorrow for 5 years. IC tomorrow was a programme focused on supporting digital start-ups and SMEs in the UK by bridging the gap between them and industry and encouraging cross-sectoral collaboration. Tenshi worked with Innovate UK identify key target sectors, identify and engage corporate trial partners, define challenges, deliver the digital engagement activity, run the competitive procurement and select the winners.
In order to do this Tenshi provided a mixture of skills and resources to the programme which included account management, project management, industry and community engagement, entrepreneur engagement, and the coordination of events, marketing, communication and PR. The programme was highly successful funding and facilitating trials for over 150 SMEs.
Using digital to help local government better communicate with citizens
Staffordshire County Council, along with its road network managers identified that one of the top challenges facing the local roadworks industry was communication with citizens around changes to their roads. Citizen feedback to the council reflected that road users were not able to easily access information about road closures and works and that this was creating a negative perception of the council and region.
Having identified this opportunity for innovation, Tenshi worked with the Council to run an open innovation contest seeking digital solutions to increase citizen awareness and understanding of roadworks. We worked with the council and their infrastructure services managers to articulate this challenge in a way that was appealing for digital and creative start ups and entrepreneurs to address.
Once the challenge was confirmed, we ran a competitive open innovation process to find UK- and EU-based companies to apply and solve the challenge. This identified three finalists with potential solutions which offered a unique way of communicating with citizens around roadworks. We supported the council and services in understanding the different benefits of the digital ideas put forward.
The winning startup, Beepz.me, proposed a solution which delivers customised alerts on roadworks happening in the users' area via push notifications to smartphones. The company are currently working with the council and its partners to develop the solution and plan to trial it with users in 2017.