Design Thinking:
Creating the right culture
Are you thinking of exploring a new market or looking to expand your product offering, but don't know where to start?
The want is about the sparking and harnessing of innovative abilities innate in your organisation. It is about using Design Thinking, to inspire and lead behaviour change. By empowering everyone with the confidence and will to think differently and solve challenges in new ways. We focus on experience building and up skilling, enabling a ground swell of ideas to come forward.
Taking a human-centred, design-led approach can transform businesses and processes, reveal new opportunities and business models and revolutionise ways of working. Our approach to Design Thinking supports and enhances your innovation initiatives, providing training and sustainably growing expertise amongst your team, infusing and encouraging user centred innovation, while illuminating new processes and market opportunities to grow your business.
Our methodology
We follow the double diamond process to make sure a human-centred approach is taken and a maximum range of solutions is considered. This methodology will help you establish new ways of working and design-led innovation culture within your company to sustainably grow the in-house design capabilities, and increase the rate of innovation.
Our projects are built so that you can engage in active learning with support from Tenshi team who will guide and coach you along the way. We are taking the journey with you to make sure you've got all the skills and materials for the future.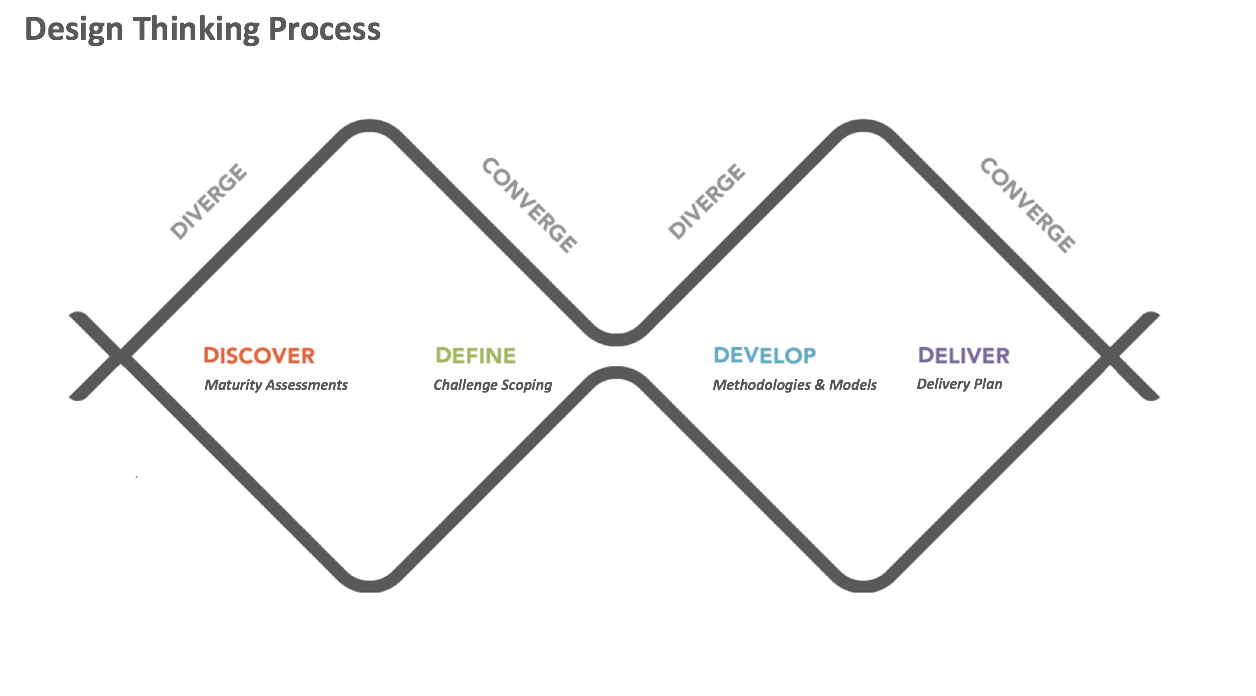 Discover
Every great journey starts with homework and this is where we help you review any existing research on users, trends and landscape. You will learn how to engage with users and explore user journeys without getting lost in the vast amount of opinions and data.
Define
Once you know what your user thinks, the next step is to collate findings and build insights into concept territories. We will help you set about defining the requirements for your brand new products.
Develop
You've done your homework, well done! Now it's time to roll up your sleeves and get your hands dirty – in the developing phase, you will get into iterative prototyping, where we will assist with qualitative exploration with users.
Deliver
Is this your new, feasible, viable, and desireable product? It looks great! Let's go ahead and make sure it is not left on the shelf to gather dust. We can help you create brand strategy that represents your company's core values and engages with customers.
See design thinking in action
Find out how we helped Baxi plot a more user-centric approach to develop and explore innovative ways of 'Delivering Warmth' to UK homes.